From Bold Brewpub to Art Forward Craft Brewery
Lead Dog Brewing Company was born of creativity and innovation, quality craftsmanship, and dedication to Reno's creative, misfit, and adventurous beer-loving community. We demand authenticity. We demand growth. Give us something brazen, something bold, something laced with danger and intrigue. We are on the hunt. What we seek lies out beyond the chartered rim; a quest to the shadowy places where the spirit of raw experience thrives. We hunger to sink our teeth into it, to draw out the jugular and howl at the moon.
Getting your winnings from online casinos quickly can be a game-changer. The first tip for finding the fastest payout online casino in New Zealand is to check their withdrawal processing times. Look for casinos that boast swift transactions, indicating efficient handling of your cash.
Now, onto the nitty-gritty of payment methods. E-wallets like Neteller, Skrill, and PayPal tend to be the speed demons of the withdrawal world according to this article about fast payout casinos. These payment methods offer quick and seamless transactions, ensuring your winnings hit your account without unnecessary delays. These digital wallets act like the express lanes at the grocery store – smooth and efficient.
Another pro tip is to consider cryptocurrency options like Bitcoin for speedy withdrawals. These digital currencies often come with minimal processing times, ensuring you get your winnings quickly. So, when you're looking for the fastest payout online casino in New Zealand, keep an eye on both the casino's withdrawal policies and the payment methods they offer. It's like choosing the fastest route to your favorite spot – efficient and rewarding.
A look into our 5th Anniversary bash! We love a good party and can't wait till the 6th year celebration!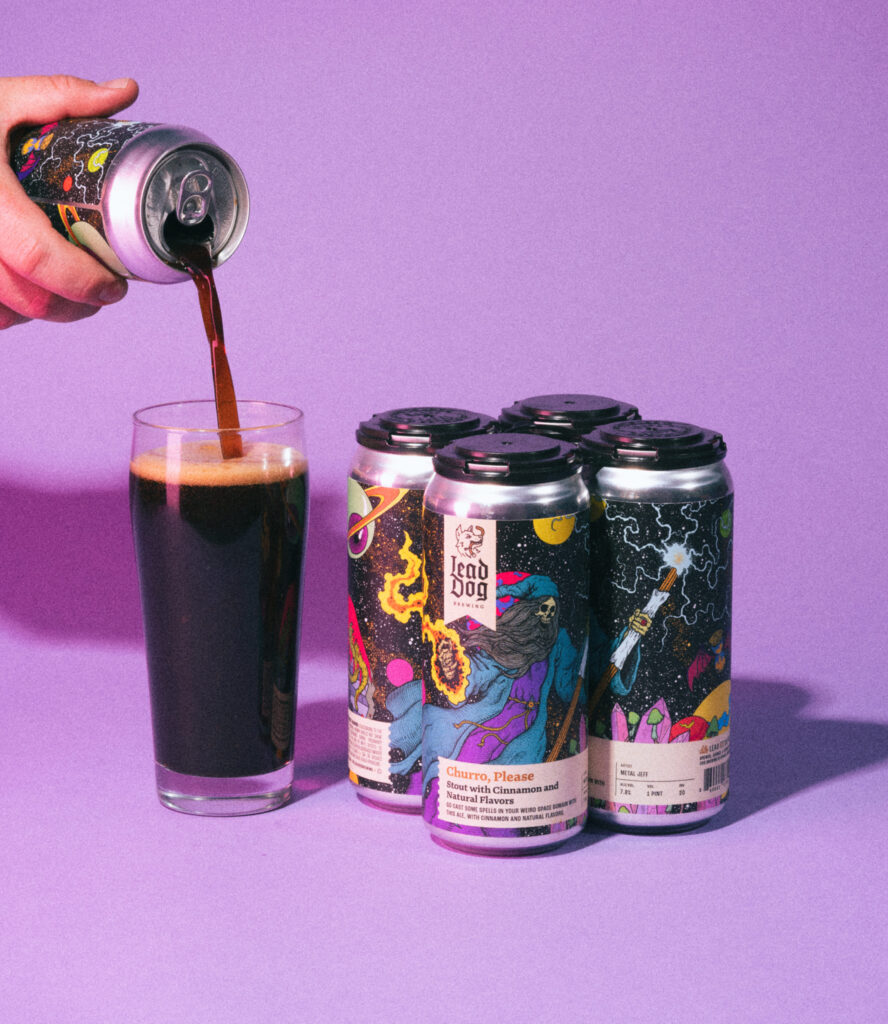 Dedicated to the experience, Lead Dog Brewing has risen to become Nevada's leading art-forward craft brewery, championing the creative spirit and producing award-winning, creative ales and lagers for beer lovers everywhere. Weary of the industry's never ending roll out of me-too offerings, Lead Dog Brewing has instead built a portfolio fostered on a culture of new releases, producing over 30 rotational offerings—creative, progressive, and inspiring beers—which support our year-round, Core-Four product line. Additionally, Lead Dog promotes and advocates for the arts and artists of Northern Nevada, partnering with talented creatives who share our counter-cultural temperament and who support our mission of supporting creativity everywhere
Beer is fun – we know that and that's why we push the boundaries of brewing to create unique, progressive styles for everyone to experience. 
We want every batch of Citra solo or even our one offs to taste exactly the same, no matter if you are sipping it out of a can in Reno, out of a draft line in Southern California, we want you to know you are having the best of the best.
We pride ourselves on quality above all else. We refuse to let beers sit on shelves for longer than they should. So thats why we keep em' coming!
Building a Community for creatives
When an artist is on our label we don't want their art to hide behind our brand, but to meld with it, overtake it. We want all artists to know that this brand is for them, the ones going out into uncharted waters, testing new things and moving the culture forward. 
Join us at our Reno Brewery on 4th Street. Located in the heart of the self-proclaimed Brewery District, our taproom provides a more intimate space to enjoy beers. Come on by for weekly events like live music, art shows beer release parties and more. Want to book us for a private party? Contact us to for details.
Mon-Thurs: 3-9pm
Fri-Sat: 12pm-11pm
Sunday: 12pm-6pm
The Sparks taproom is the heart of Lead Dog. It's where we create all of your favorite beers and package them. Enjoy an after-shifter, watch our brewers hard at work in our large open-format taproom, or come meet our giant PUG, Pugsley the Lagering tank.
Monday-Friday: 12pm-8pm
Saturday: 2pm-8pm
Sunday: CLOSED