From Bold Brewpub to Art Forward Craft Brewery
Lead Dog Brewing Company was born of creativity and innovation, quality craftsmanship, and dedication to Reno's creative, misfit, and adventurous beer-loving community. We demand authenticity. We demand growth. Give us something brazen, something bold, something laced with danger and intrigue. We are on the hunt. What we seek lies out beyond the chartered rim; a quest to the shadowy places where the spirit of raw experience thrives. We hunger to sink our teeth into it, to draw out the jugular and howl at the moon.
A look into our 5th Anniversary bash! We love a good party and can't wait till the 6th year celebration!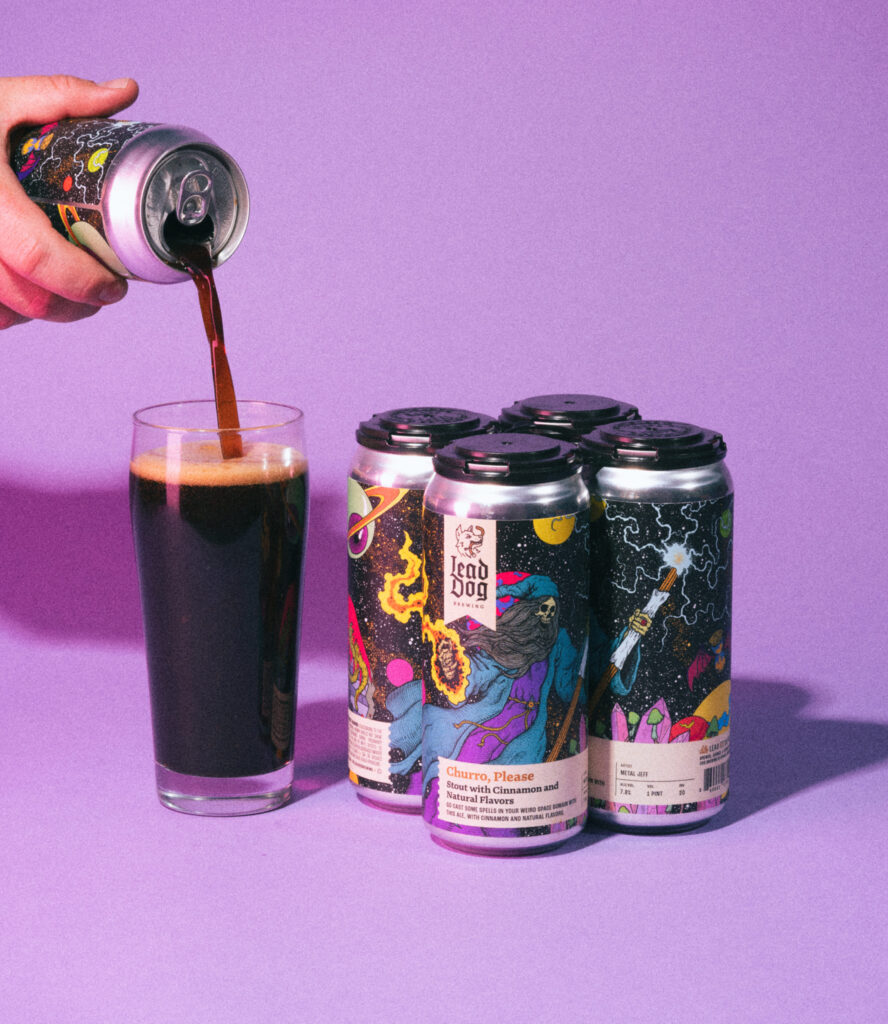 Unlike a traditional brewery that produces the same eight or ten beers, we approach craft brewing as an art form. With each new release, we partner with local artists to create one-of-a-kind labels to share a piece of art with everyone that grabs a can. And, considering we release over 30 beers a year, you'll have the opportunity to grab a piece of art for yourself. We love this community – with its painted murals, rushing river and huge events we want to can a little piece of what makes this place special and support the art & artists that live here. We plant our flag on..
Beer is fun – we know that and that's why we push the boundaries of brewing to create unique, progressive styles for everyone to experience. 
We want every batch of Citra solo or even our one offs to taste exactly the same, no matter if you are sipping it out of a can in Reno, out of a draft line in Southern California, we want you to know you are having the best of the best.
We pride ourselves on quality above all else. We refuse to let beers sit on shelves for longer than they should. So thats why we keep em' coming!
Building a Community for creatives
When an artist is on our label we don't want their art to hide behind our brand, but to meld with it, overtake it. We want all artists to know that this brand is for them, the ones going out into uncharted waters, testing new things and moving the culture forward. 
Join us at our Reno Brewery on 4th Street. Located in the heart of the self-proclaimed Brewery District, our taproom provides a more intimate space to enjoy beers. Come on by for weekly events like live music, art shows beer release parties and more. Want to book us for a private party? Contact us to for details.
Mon-Thurs: 3-9pm
Fri-Sat: 12pm-11pm
Sunday: 12pm-6pm
The Sparks taproom is the heart of Lead Dog. It's where we create all of your favorite beers and package them. Enjoy an after-shifter, watch our brewers hard at work in our large open-format taproom, or come meet our giant PUG, Pugsley the Lagering tank.
Monday-Friday: 12pm-8pm
Saturday: 2pm-8pm
Sunday: 12-5pm