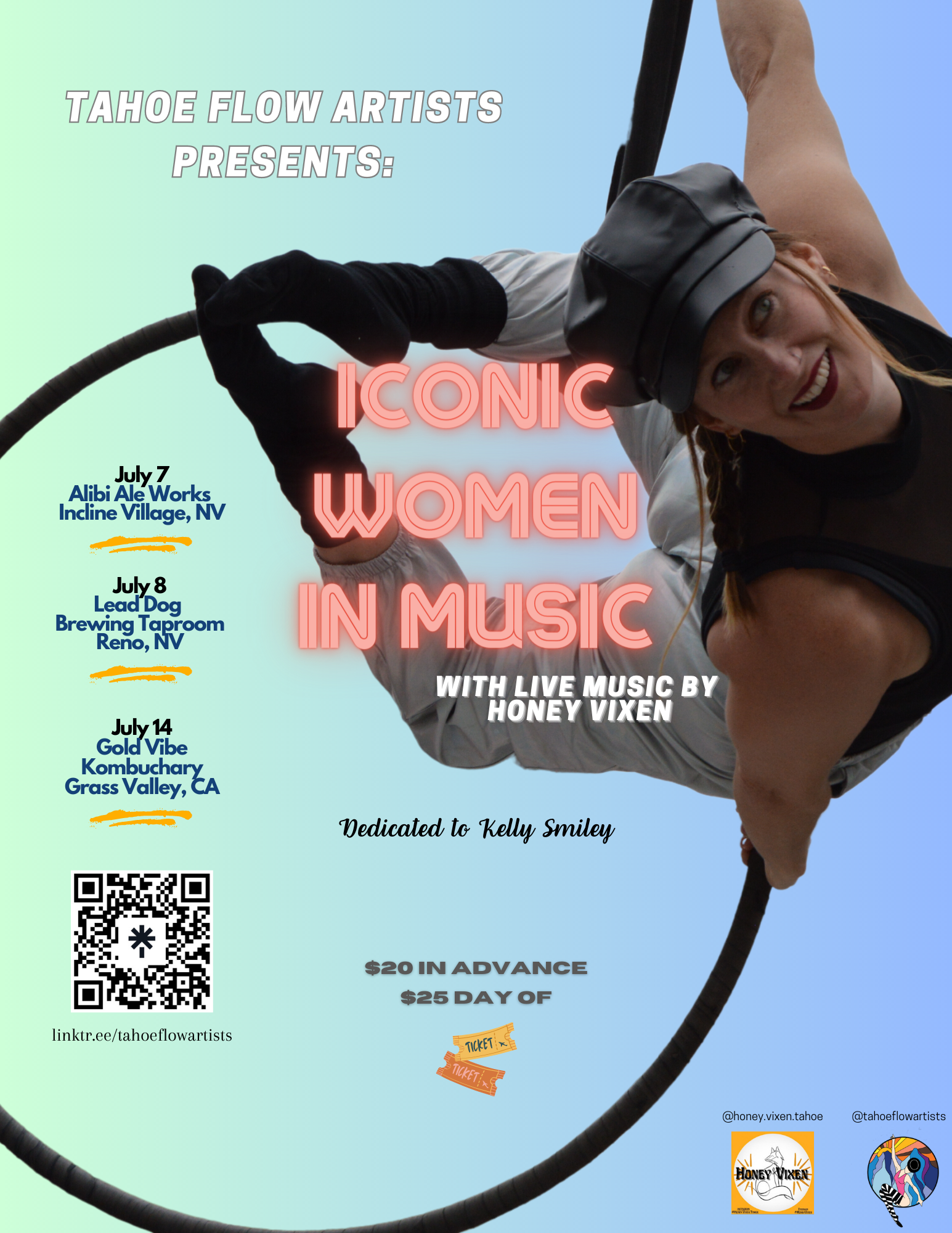 Downtown Taproom
415 E 4th Street, Reno, NV
Synopsis
Iconic Women in Music incorporates live music and vocals by Honey Vixen, out of this world aerial acts, and nostalgic dance numbers by Tahoe Flow Artists highlighting the influential women that have paved the way for us to express ourselves fully with no limit on what can be accomplished. The power of music and performance art have the ability to inspire, vocalize our feelings, and find a sense of self. Join us on this journey as we sing, dance, fly, reminisce and revel in the iconic women all around us.
Social Media
@tahoeflowartists
@intheairwithmere
@alicia.marie.aerial.arts
@honey.vixen.tahoe
Tahoe Flow Artists is an aerial & dance entertainment company bringing high vibrational experiences to events of all kinds.
Honey Vixen
Melding their diverse musical styles and aesthetics, this duo truly resonates with their deep seated mutual love of rock and roll, low down dirty blues, country sass and unabashed punk soul folk. Honey Vixen are Lake Tahoe local musicians Kandy Xander & Nicole Gaich. They get a kick out of selecting songs from artists they love and putting their own unique spin on them.